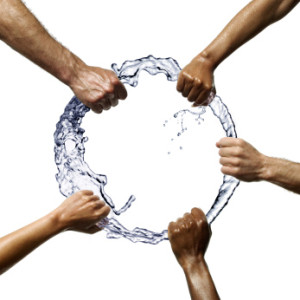 Public agencies, corporations, and nongovernmental organizations are invited to become sponsors of the Water Diplomacy Workshop
Sponsorship provides immediate financial benefits as well as a chance to help extend the global network into the developing world. Sponsors commit to send at least three individuals to the next workshop (at a cost of $2,950 per participant)—two from their own organization and one from a developing country. Sponsors pay half price for each participant beyond these three. For example, a sponsor can send four people from their own organization and sponsor one individual from a developing nation but pay only four full tuitions.
Sponsors are:
Listed as sponsors on the WDW website.
Provided with access to our secure online forum, through which they can share their experiences and seek coaching or problem-solving advice.
To apply to become a sponsor, complete the sponsorship form below. Please note that we may not be able to accommodate  all applications for sponsorship or attendance. Sponsors do not need to identify an applicant from the developing world.Sponsors may indicate the names of individuals they would like to support as workshop attendees, but we do require each workshop applicant to complete the
individual application form
.